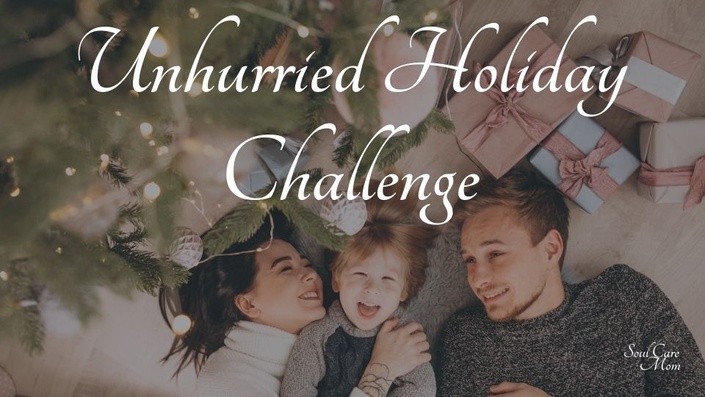 Unhurried Holiday Challenge
5 Day Challenge to Help You Slow Down and Come Home To Yourself This Holiday Season
Watch Promo
This course is closed for enrollment.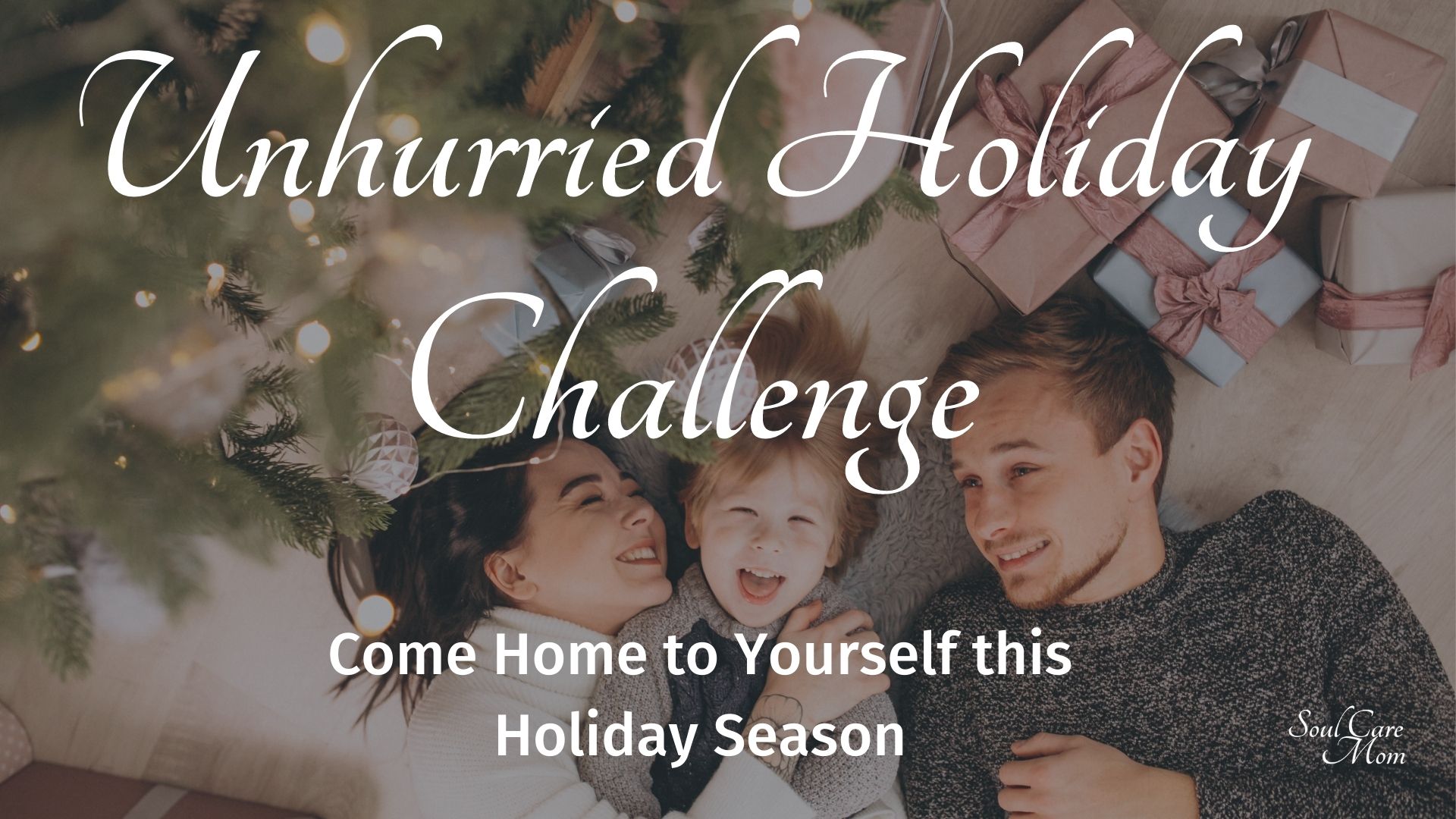 In this 5-Day FREE Challenge You'll Discover Practices That Will Help You:
Drop the Stress & Overwhelm as a Mom
Slow Down and Truly Enjoy The Season
Create More Space for Yourself
Make Cherished Memories with Your Kids
And More!
(And get ready to do a happy dance when you discover the peace that accompanies coming home to yourself this holiday season and all year long!)
Click the button to join the Soul Care Mom Community, and receive soul care goodness in your inbox plus save your spot in the FREE 5-Day Challenge!
We respect your privacy. Unsubscribe anytime.
Your Instructor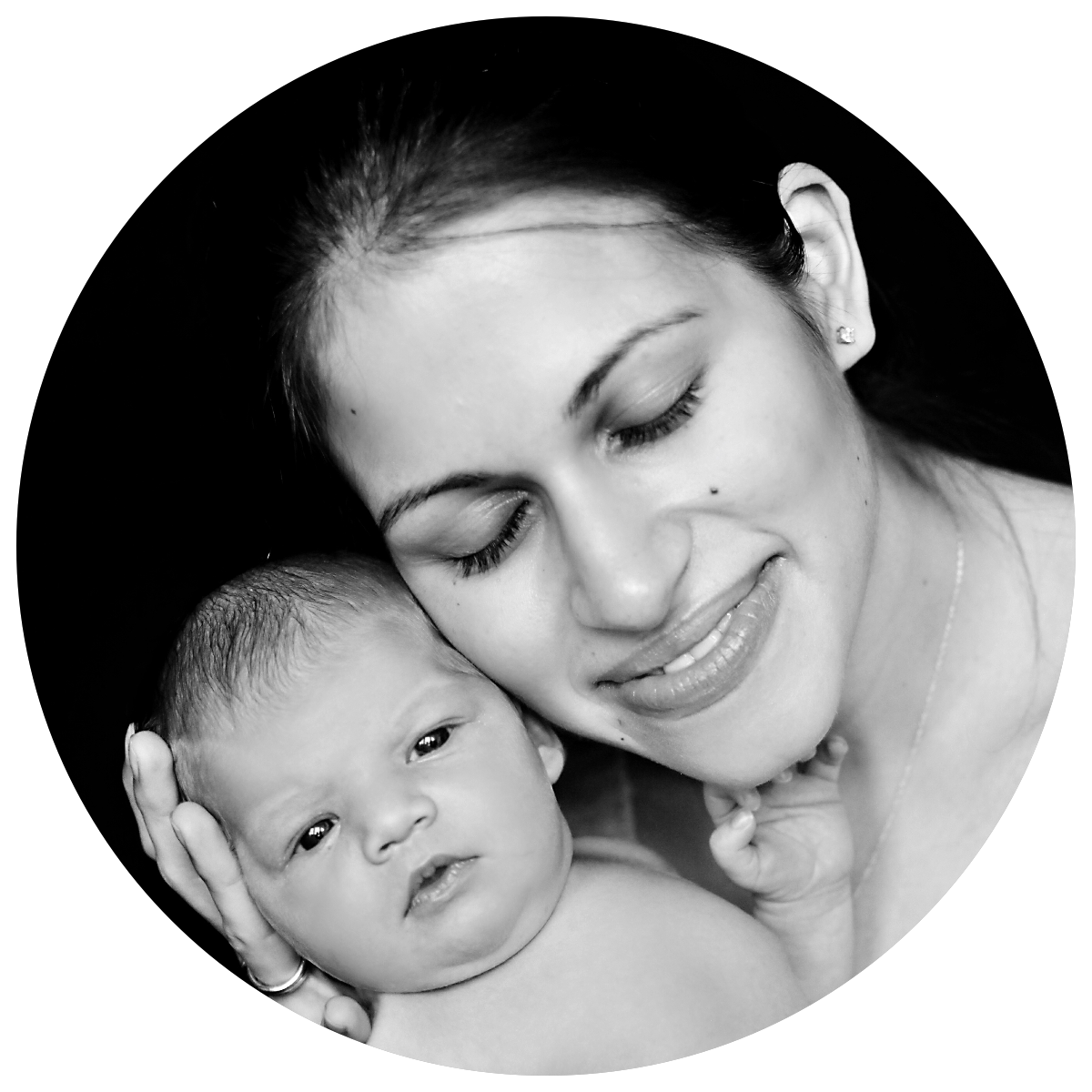 I see you, Mama…
I have been where you are.
After the birth of my first child, the reality of motherhood began to sink in. I absolutely loved being a mom, but at the same time I was exhausted, overwhelmed, and felt like I was failing. As our family grew, life became more chaotic. I knew there had to be a better way.
I realized that prioritizing my needs and tuning into my intuition was allowing me to find calm in the chaos of motherhood and feel like a more confident mom. Over time I found simple ways to bring self care and soul care into my busy days. I felt nourished, cared for, and loved, and in turn was better able to nourish, care for and love my family. There is more laughter and love in our home now than I could have ever imagined possible.
As a certified yoga & meditation instructor, a kids yoga teacher, a soul care mom coach, and mom of three, I would be honored to support you on your motherhood journey.
It's time to take the next step towards feeling calm and finding your unshakable confidence as a mom!
This course is closed for enrollment.
Frequently Asked Questions
When does the challenge start and finish?
This challenge takes place over 5-days. It begins on Monday, November 30th, and ends Friday, December 4th. But I know life can get busy and you may want to go through the challenge more than once, so you will have access to the challenge until Sunday, December 13th. So you have ample time to watch and implement the peaceful practices that I share with you in the challenge.
How long do I have access to this challenge?
I want you to succeed in creating stress-free unhurried holidays you look forward to, so although the challenge is only 5-days, you will have access to the challenge materials until Sunday, December 13th! So be sure to watch and soak in all of the soul care goodness before then!
What is the investment for this challenge?
This challenge is FREE! But the best way to transform your holiday season is to implement and put into practice the steps laid out for you in the challenge. That's where the magic happens. So block out a few minutes each day to watch the video, practice the steps, and soak in the soul care goodness. You've got this, Mama!
Plus Get A Beautiful Workbook to Help You Truly Come Home to Yourself This Holiday Season!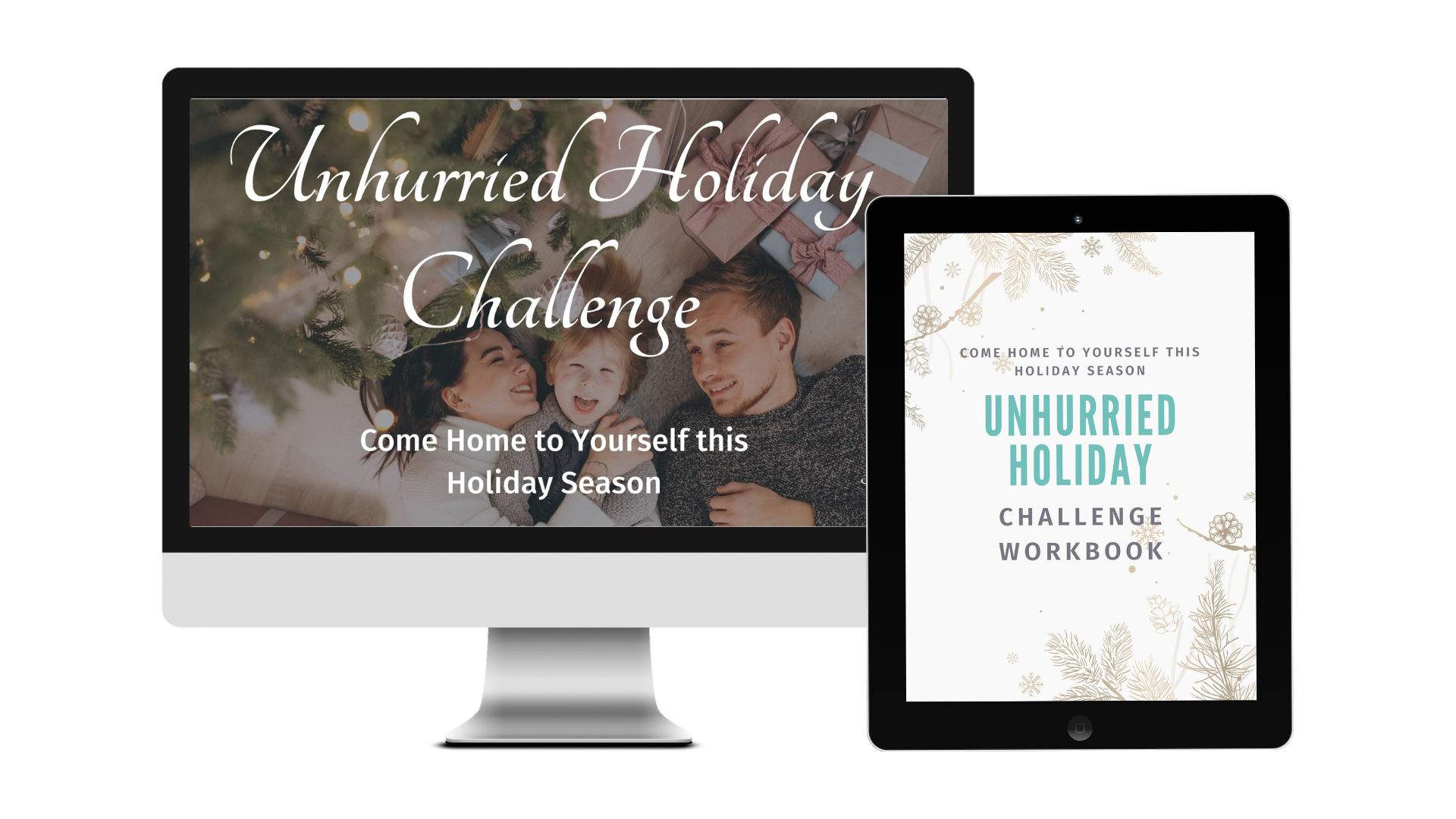 Sign up today, so you can have a stress-free peaceful holiday, Mama!
This course is closed for enrollment.