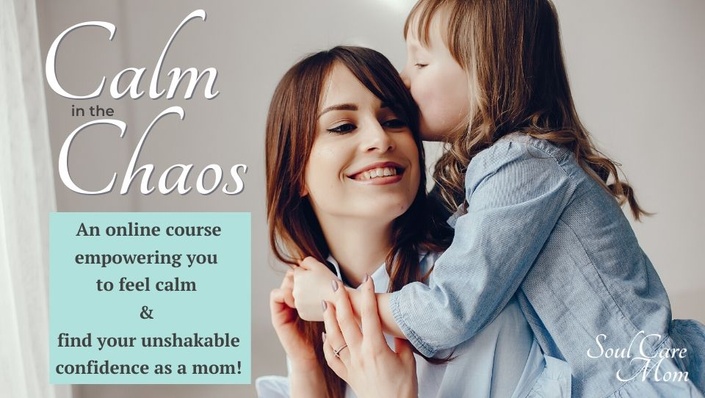 Hi Beautiful Mama!
Are you ready to have less chaos in your life and enjoy motherhood more?
Are you ready to be a more calm and patient mom?
Motherhood is hard.
You often find yourself running around like crazy trying to make everyone happy.
You spend your days wrangling the kids, doing the laundry, and cooking dinner.
You wish you had a few more hands or hours in the day to get it all done.
You long for the days of sitting on the beach reading a book, with a drink in your hand and your toes in the sand.
You would probably settle for just a few minutes to yourself and having a tidy living room without toys all over the floor.
But instead, your reality looks a little different…
The house is a mess, there are dirty dishes in the sink, the laundry is piling up, and there are little people who are completely dependent on you that need something from you almost constantly throughout the day.
By the time you wrestle your kids into bed you are so tired you barely have the energy to pick up the remote and watch an episode of Fixer Upper and snuggle up with your partner.
There is Hope!
Imagine...
Imagine feeling calm and collected.

Imagine feeling playful and energized.

Imagine playtime with your kids that doesn't end in screaming and tears.

Imagine bedtime going smoothly and peacefully.

Imagine kissing your little ones goodnight and still having the energy to spend time with your significant other.
That is why I created Calm In the Chaos!
What You Will Walk Away With:
The Tools to shift your parenting mindset

The Keys to create more open and loving communication with yourself, your spouse, and your kids

.

Techniques to bring more of you and the things you love in your day.

The Framework to bring out the calm confident mom in you!
Are You Ready to Be A Calm, Happy, Mama?
Jump into the course, and let's get started!
Your Instructor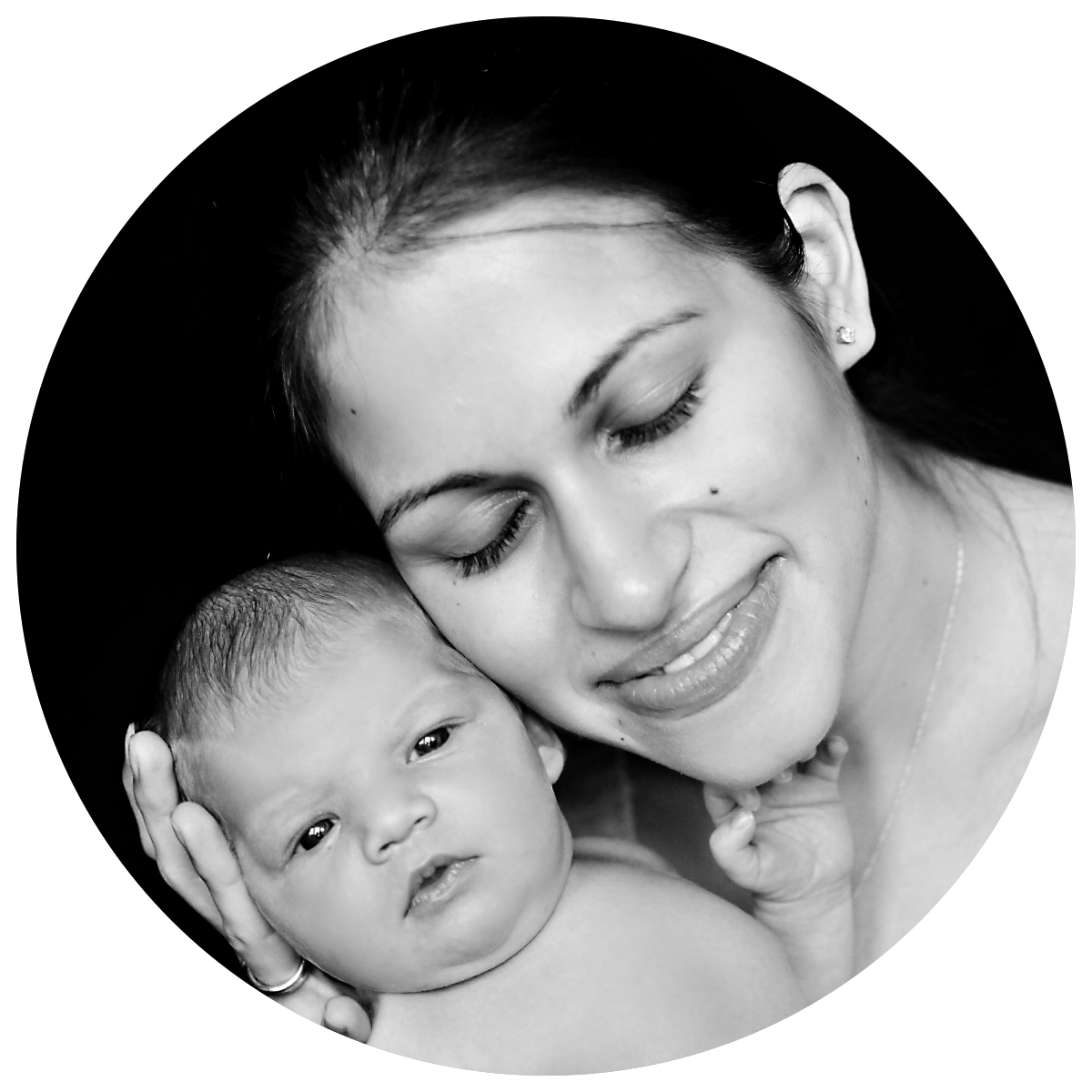 Hi There, Beautiful Mama!
I am Catherine Wilde. I am a mom to 3 Amazing Kids, wife to a Wonderful Husband, and we also have a cat and a dog! Life is full!
My journey through motherhood has at times felt like a rollercoaster. When my first daughter was born, my world was turned upside down. I was so in love with her, and at the same time, I felt tired, alone, and overwhelmed.
Honestly, I felt like I was failing as a mom.
From there, I began to search for answers. I began to see glimpses of the importance of self care. I began to meditate. I studied to become a yoga teacher.
Along the way, my other two beautiful daughters were born. And I knew that I needed to love myself enough to to make my self care a priority if I was going to show up for them and be the mom that I wanted to be.
I am here to show you how to do just that!
You don't have to become a yoga teacher, and study years of meditation to find calm in the chaos of motherhood.
I have put together this 8-week course to bring you all that you need to create positive change in your life.
Life will never be perfect. There will always be some days that are more challenging than others, but in the Calm in the Chaos Course, you will gain the tools to be able to handle whatever life throws your way.
You will be able to be the calm, confident, playful mama you have always dreamed of being.
I would be honored to walk hand in hand with you through motherhood.
So, if you are ready for a change, let's jump into the course!
XOXO
Catherine
Course Curriculum
Week 1 - Perfectly Imperfect
Available in days
days after you enroll
Week 2 - Ready to Receive
Available in days
days after you enroll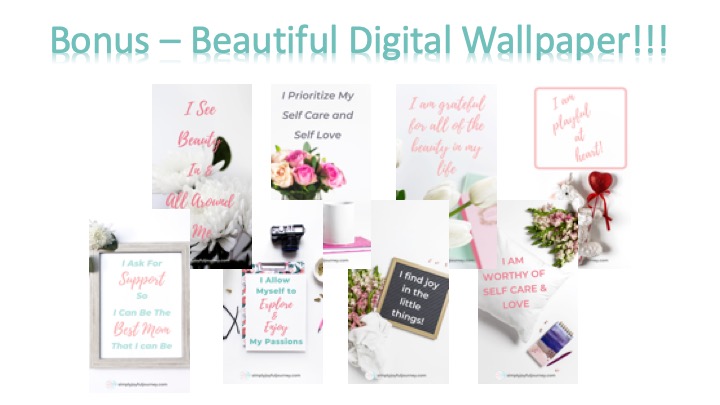 Here is a breakdown of what you will receive with this course:
8 Instructional Modules with Videos ($197 Value)
8 Guided Audio Meditations ($160 Value)
8 Digital Workbooks ($120 Value)
Bonus Private Support Community for Moms ($348/yr)
Bonus How to Stay Calm with Your Kids MasterClass ($99)
Bonus How to be a Playful Mom & Have More Fun with Your Kids MasterClass ($99)
Bonus How to be a Connected Mom & Speak so Your Kids Listen ($99)
Bonus Morning & Evening Routine Guides, Declutter Guide & More! ($45)
Bonus Guided Audio Meditations ($81)
Bonus 8 Beautiful Digital Wallpapers ($12)
Lifetime Access for the Life of the Course Plus Any Updates (Priceless Value)
Total Value $1,260!
Frequently Asked Questions
When does the course start and finish?
You have 24/7 Access to the course from the time you purchase the course! You can do this course at times that are most convenient for you! That's right, you can even take this course in your pj's or at nap time! ;-)
How long do I have access to the course?
How does lifetime access sound? After enrolling, you have unlimited access to this course for the life of the course, so you can come back to the course again and again!
What is the return policy?
Please be sure you are ready to make a commitment to this course, prior to enrolling. We know that this material is valuable and will make a positive impact in your life. We are cheering you on and want you to be successful. If, within 30 days of purchasing the course, you are not satisfied or you have any questions please reach out to us at
[email protected]
To be considered for a refund you must show proof that you completed the assignments in the course.
What is included in this course?
This 8-week course includes 8 modules with a video lesson, a guided meditation audio, and a workbook within each module. The material in this course was created with busy moms in mind. So the video and audios are short, sweet, & value-packed! Plus this course is overflowing with bonuses that will help you further tap into the calm confident mama in you!
~ A Note From Catherine ~
I am here for you.
My ultimate goal is to provide a safe space to help you navigate the journey of motherhood.
I know you are an amazing mom and this course will give you the tools you need to bring out the confident, calm, happy mom in you.
Let's Do This, Mama!
I am looking forward to seeing you in the course!
XOXO Catherine